Join our Forest Parent & Child Class
Wednesday and Thursday mornings!
Experience the seasons like never before
as we explore in the forest each day.
Participate in our invigorating circle – where songs, movement, and storytelling are interwoven to present a living literary experience enjoyed by both parents and children. Crafts are offered that appeal to adults and children in their simplicity and beauty. Forest class participants receive parent enrichment articles by the instructor each week on various topics on child development: benefits of time outside in nature, sharing, social conflict, creating rhythm in the home, schedule overwhelm, upholding seasonal traditions, and more.
This class is for children age 18 months – 6 years at the time of enrollment, with a parent or caregiver. Each of our June classes meets one time per week for 3 weeks.
Wednesday Class: June 9 through June 23
Thursday Class: June 10 through June 24
Classes meet from 9am to 11am. COVID-19 related safety protocol updates to this program are listed below.
This was so inspirational (as usual!)… your description of unstructured play and its benefits really clicks for us! We've seen how our daughter's play habits have evolved. The last part of your reading was especially relatable. We've noticed how we've tried to sit back and watch her when she's really involved in something. Whereas before, we always felt we had to guide her or be right in the middle of it. Thank you Anne!

— Holly, Forest Parent & Child Class parent
referencing an article written by the class instructor
---
For more information about the Parent-Child program, please contact the Parent-Child Program Coordinator at acoyner@cwaldorf.org.
---
Our Spring Forest Parent & Child Classes include:
Playtime in the forest
Circle time with songs & poems
Storytime
Snack time
Craft or Forest Hike & Play time
Parent Enrichment articles
Class Details:
3-week sessions – each session is one day per week: Wednesdays or Thursdays
Classes held OUTSIDE
9-11am
Cost: $105
Age range for enrolled children: 18 months – 6 years. Parent or caregiver must be present.
Parent and Child Gift Cards Available!
Available in any amount, gift cards for Parent and Child Class at the Charlottesville Waldorf School are a wonderful way for family and friends to support a family with a young child, encouraging community building and gentle time together learning songs, games, and activities that will benefit the family for years to come.
Resources:
Forest Class Safety Protocol:
All classes held exclusively outdoors, rain or shine.
Participants will not hold hands during songs.
Participants will bring their own food for snack.
Participants will bring their own blanket to sit upon during circle time.
Adults and children (age 2 and up) will be required to wear cloth masks unless we are eating snack or a child needs a mask break and is able to stay physically distanced from other participants. Instructor may remove mask when socially distanced for songs and story
Adult participants will complete an online health screening form prior to each class and all participants will have a temperature reading upon arrival.
Recommendations & Responsibilities:
Adult participants should bring their own hand sanitizer &/or wipes for use at their own discretion.
The instructor may give gentle reminders for using masks class time, or other practical matters.
The instructor recommends all adult conversation exclude the virus and topics that can create anxiety for the children and other adults.
Adults choosing to take this class are responsible to maintain a low-anxiety environment for the children – together in collaboration. All communication about social distancing should be done calmly. This can be as easy as "Let's go look at this tree together" instead of "Hey, get away from those children, you are too close!"
We are striving for a morning that feels as normal as possible. This class is for parents interested in maintaining social interaction for young children, who are comfortable with singing in a group outside (at a safe distance), and storytelling.
If you are unable to participate due to health concerns or other reasons, we may also offer an on-line version of class. This will be based on interest level and at the discretion of the Charlottesville Waldorf School.
*All enrollees will receive a phone call from the instructor to discuss our protocol before classes begin.*
---
Parent and Child Faculty
Linda Stearns
Parent and Child Assistant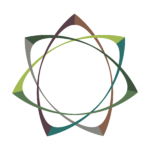 Natalie Rader
Parent and Child Class Assistant