---
Lead Early Childhood Teacher – 5-day (Toddler or Kindergarten class)
Charlottesville Waldorf School in Charlottesville, Virginia, is seeking applicants for the Lead Teacher position for one of our 5-day early childhood classes.
---
5th Grade Class Teacher
Charlottesville Waldorf School is looking for an experienced, enthusiastic grades teacher to take our Fifth Grade class for the 2019-2020 school year.
---
Faculty Chair
The Charlottesville Waldorf School (CWS) is seeking an experienced Waldorf educator to help lead our school into a new century of Waldorf education. The Faculty Chair will work in close collaboration with the College of Teachers to deliver strong educational programs consistent with the school's mission, philosophy and goals.
---
Substitute Teachers
Substitute teachers are needed for Early Childhood and Grades 1-8.
---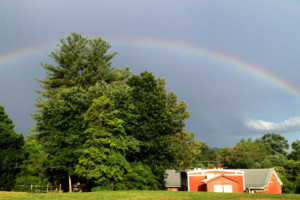 Founded in 1982, the Charlottesville Waldorf School sits on a thirteen-acre campus three miles from downtown Charlottesville, Virginia. Our campus is the site of nursery and kindergarten classrooms, a LEED-certified grade-school building, and newly built, eco-friendly assembly hall, music room, and library. Charlottesville lies in the foothills of the Blue Ridge Mountains and is home to the University of Virginia. This small city surrounded by the beauty of the Virginia piedmont, offers a wide range of cultural activities and is a great place to raise a family.
Working at CWS is an exciting and fulfilling experience for creative, dedicated individuals. Our faculty and staff enjoy a healthy collegiality in which we strive to ensure the best experience for our students. We are supported in our endeavors by a strong, devoted parent body.
While the best applicants will be experienced in Waldorf education, we also welcome applications from experienced teachers to whom this pedagogy is new. CWS offers a comprehensive and supportive mentoring program for all of its new teachers and is an equal opportunity employer. We do not exclude anyone on the basis of race, religion, nationality, ethnic origin, or sexual orientation.