A Deeper Investigation of Michaelmas with Michael Wright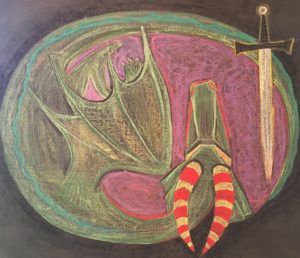 Did you enjoy Michael Wright's overview of Michaelmas last week?  Did it leave  you wanting to learn more?  This week you have an opportunity to go deeper into the story behind Michaelmas.
The discussion that unfolded at last week's Wednesday Morning Coffee Hour (9/28/16) approached Michaelmas from a number of angles, including a historical representation of St. George, spiritual imagery, and the significance of metaphor.  All of this led to a thoughtful and stirring conversation for all.
Please enjoy this extended look into Michaelmas!
***Many thanks to the attendees of this Wednesday Coffee Morning for their dynamic participation in this lively discussion!