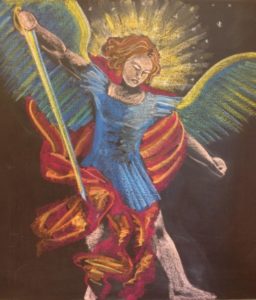 In this week's episode, our faculty chair, Michael Wright, discusses the impetus and significance of our school's autumnal festival of Michaelmas!
As we find ourselves in this transitional period moving from the warmth and abundance of summer towards the cold and desolation of winter, Michael explains how this is a perfect time for the development of the self, a time for courage, and ultimately, a time to open ourselves to love.
Please enjoy this overview of Michaelmas!
We hope that you will join us for the Charlottesville Waldorf School's Michaelmas Festival this Thursday, September 29th at 8:30 a.m. in the Pavilion – see you there!
Podcast: Play in new window | Download