For over 90 years, Waldorf early childhood programs have been nurturing young children, establishing a strong foundation for academic learning and a life-long interest in other people and in the world around them.
Waldorf educators know that young children grow best in an environment that supports active play. Providing natural materials for them to examine and utilize stimulates their imagination and creates endless variations on the play themes that they invent.
Home-like classrooms that surround the children with quiet beauty invite them to relax and open up to the world, offering an antidote to the overstimulation so prevalent in our society.
The predictability of a regular rhythm creates a gentle hum that carries them through their time at school.
Early Childhood Programs
Active Play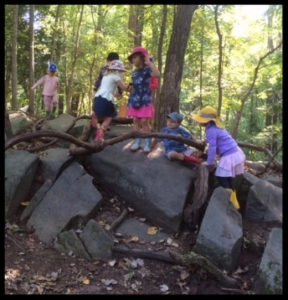 Two teachers greet the children as they arrive and help them get settled into the morning activities. During the first hour of the morning the children engage in creative play, making use of the wide variety of materials provided for them by their teachers. Children move fluently from individual to parallel to cooperative, small and large group play. Keenly aware of their environment, the entire class might one morning use the furniture to create construction vehicles like those outside the window; another morning the children might grind dried blossoms into "flour" for the bread they then bake in the wooden oven. Older children enjoy acting out the story or puppet play presented daily by the teachers. When this hour comes to an end, everyone helps return all the materials to their places, cleaning and straightening as they work.
---
Natural Materials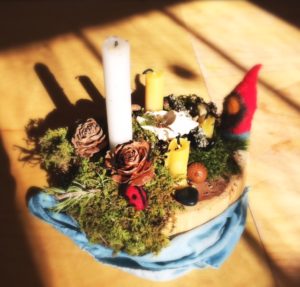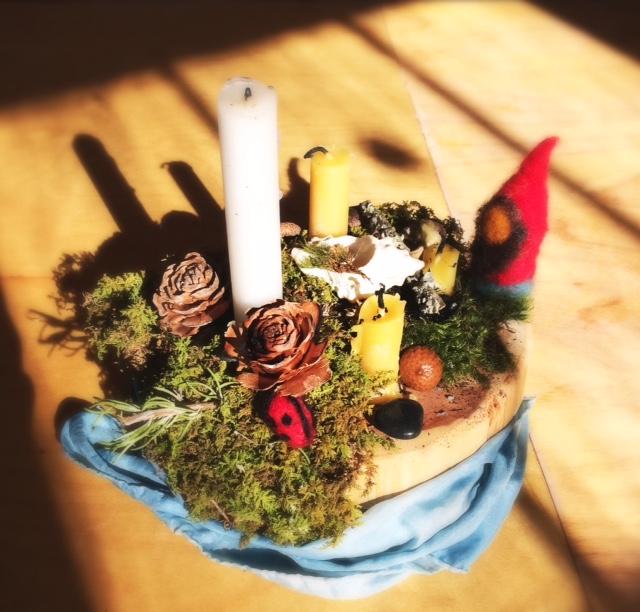 Shells, tree stumps, wooden dishes, silk and cotton scarves, fuzzy wool, feathers, and pine cones—the toys in our preschool classes are all made from natural materials that change with the seasons. Young children live in their senses, and nothing feeds the senses better than nature. A pinecone smells, feels, sounds, and even tastes different from a seashell. Experiencing those differences is the very foundation of science. Even the art supplies are made from natural materials, with beeswax crayons, high-quality watercolor paper, and naturally pigmented paints. The children's work is essential, and it is worth supplying them with quality materials.
---
Rhythm
Children flourish when they don't have to worry about what's going to happen next, and Waldorf teachers take this burden from them by providing carefully planned daily, weekly, and seasonal rhythms. The daily schedule (see below) never changes, but each weekday features its own special activity and snack food. Seasonal celebrations– harvest, winter, spring–lead the children through the year, and each has its own colors, foods, songs, and verses.
Sample Daily Schedule (half-day program):
8:00 – Morning begins outside
8:30 – Greeting circle, artistic activity, and creative play
9:00 – Creative Play in the classroom
9:45 – Clean up
10:15 – Circle
10:40 – Snack
11:00 – Outside play
11:45 – Story
12:00 – Half-day program dismissal/Extended-day Lunch
Sample Daily Schedule (extended-day program):
12:00 – Lunch and outside play
1:15 – Transition to nap
1:30 – Nap
2:45 – Nap ends/Dismissal/Transition to aftercare
5:30 – Aftercare ends
---
Homelike Environment
Waldorf early childhood teachers lovingly create an environment that simulates, as closely as possible, the warmth and activity of a traditional home. As the children engage in the daily activities, the teachers engage in the work of the classroom, including the children whenever possible. They prepare the snack, wash the napkins, sweep, dust, set the table, fold the towels—all meaningful work, necessary for the class to function. Work is presented not as a chore, but as a willing gift of love in which everyone participates.
---
Story Time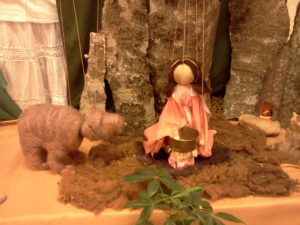 Morning in the Waldorf preschool ends with story time. The children sit quietly and listen to a story told—not read—by their teacher. The teacher speaks clearly and thoughtfully, seeking not only to convey to the children the beauty of the spoken word but also to spark their ability to form images from the words they hear. Although puppets or marionettes might be added, the same story is told for several days or weeks so that the children fully experience it and come to expect it as part of the rhythm of their days.